Our luxury private safari camps are set up especially for you and are located in exceptional conservation areas, all of which have a special connection with Ker & Downey, a company we are proud to be partners in.
Ker & Downey is celebrated as the longest-existing safari outfitter in the world and is the standard-bearer for unsurpassed luxury in some of the last great wild places. The people who own or run these places have long-term relationships with us and they love their little piece of Africa with a passion. This means our guests will have so much more than a close encounter with the 'Big Five'.
Whether helping to rehabilitate an injured raptor, tracking elephants through the bush with a local tribesman, riding a horse among herds of zebra and giraffe, or learning how to cook 'bush tucker' in a tin trunk – Africa Born and Ker & Downey have the contacts and the insights to introduce you to every facet of life in the world's greatest wilderness.
Our custom-made tents are extremely large and spacious. They consist of a bedroom, verandah and changing area with private shower and loo. The tents are luxurious and very comfortable, allowing for plenty of room to move around and unpack your clothes.
Showers are available anytime of day. They will always be piping hot and wonderfully soothing after a day in the bush. On the other side of the partition is your flushing loo.
The nights are often cool, so the beds are well equipped with feather-down duvets, blankets as well as hot water bottles. The insect- proof windows are very large allowing superb ventilation and exquisite views of the surrounding wilderness.
CUISINE IN YOUR MOBILE CAMP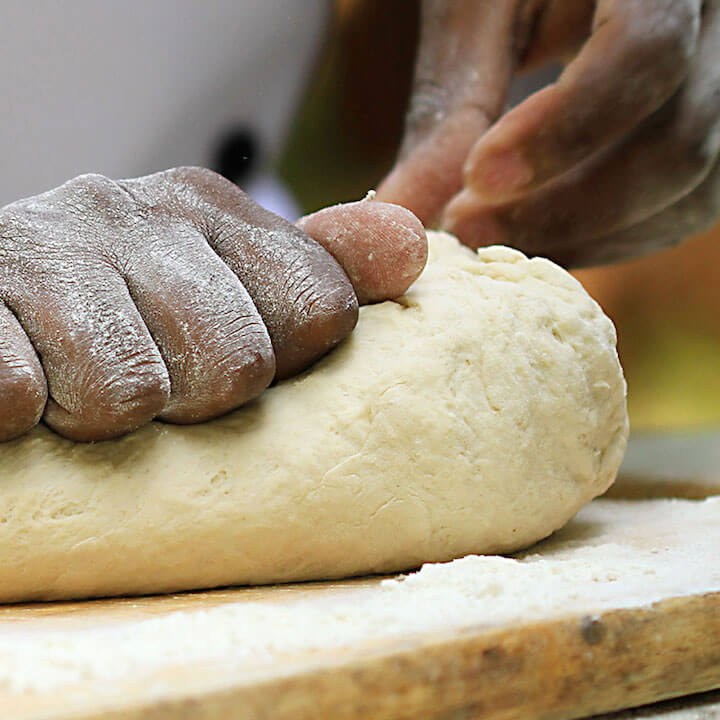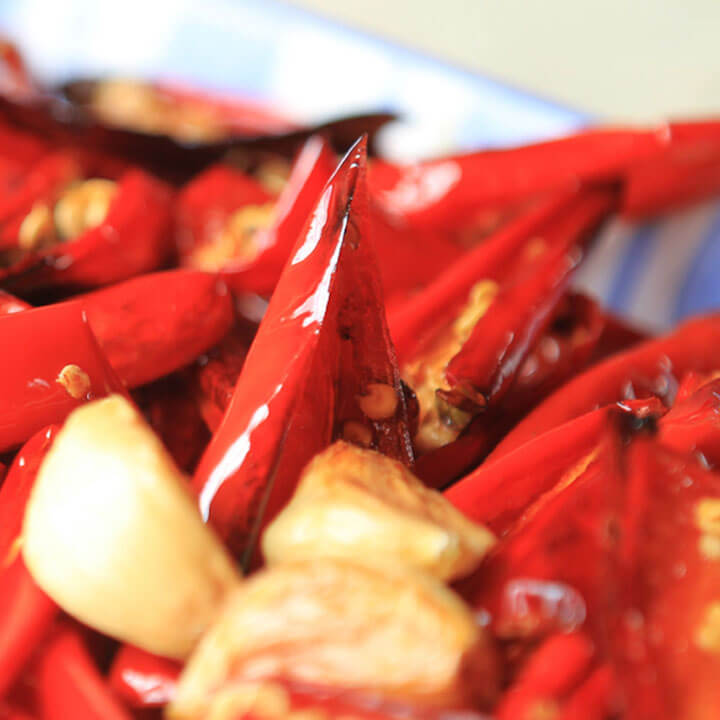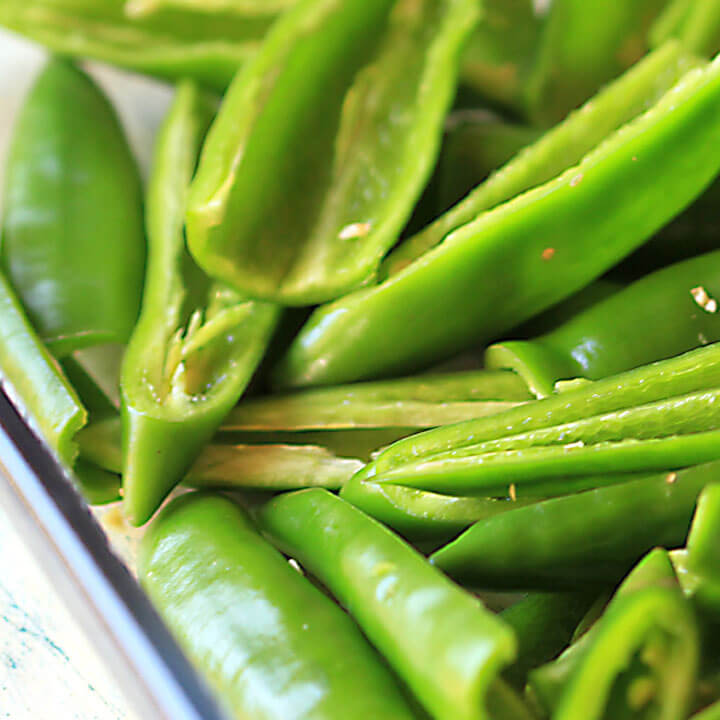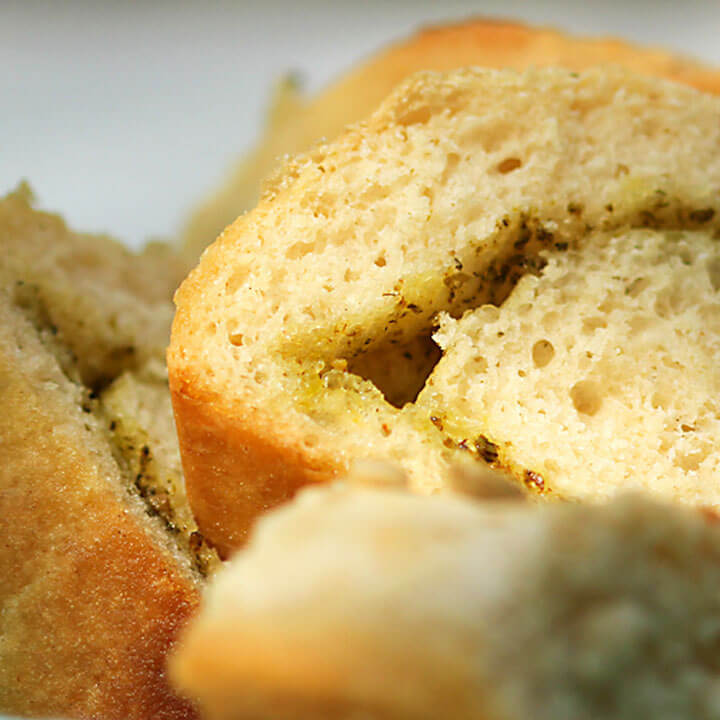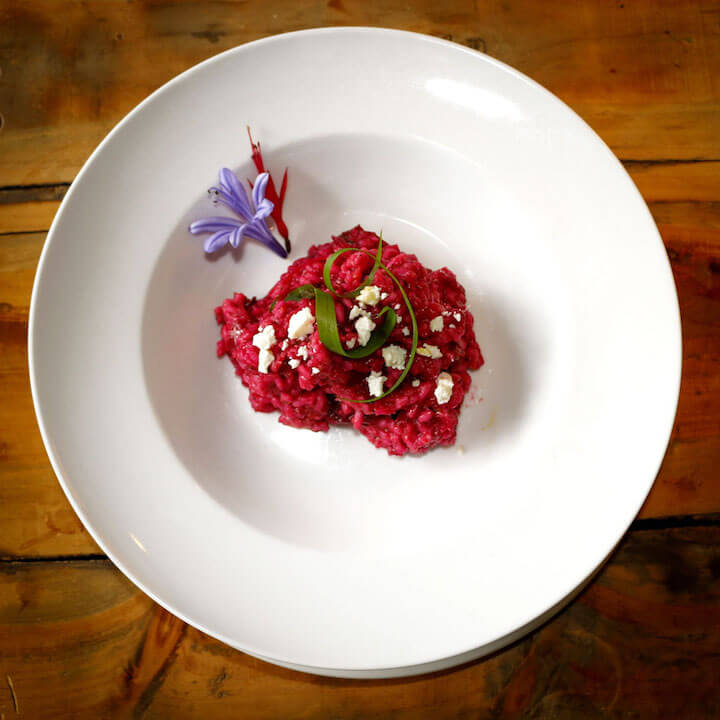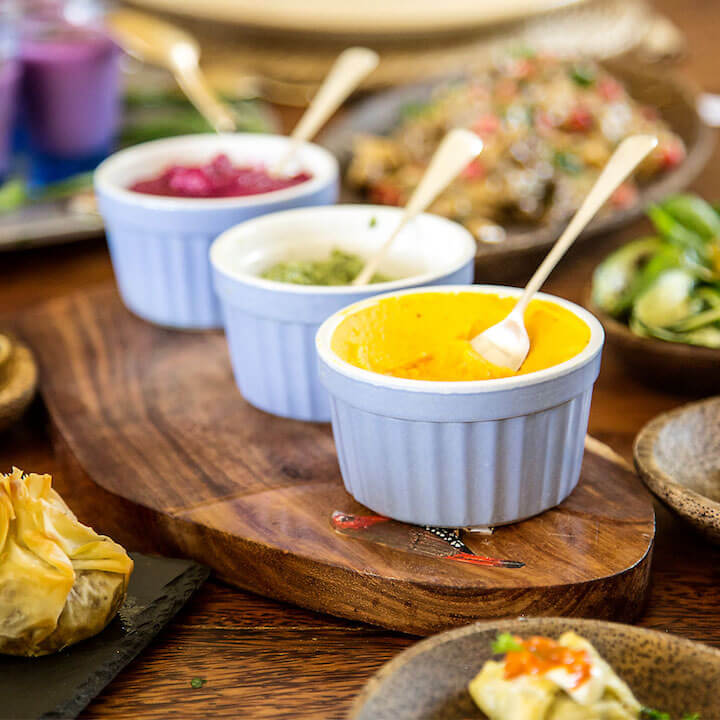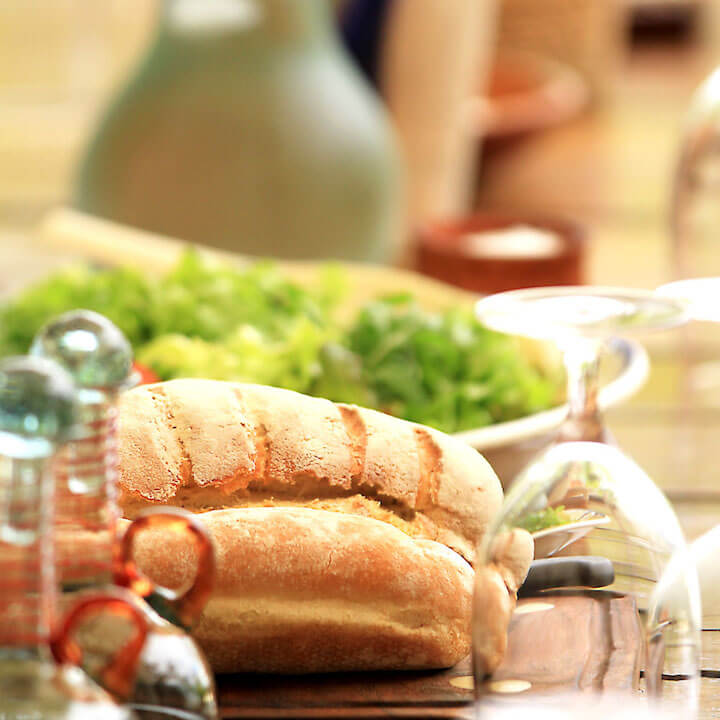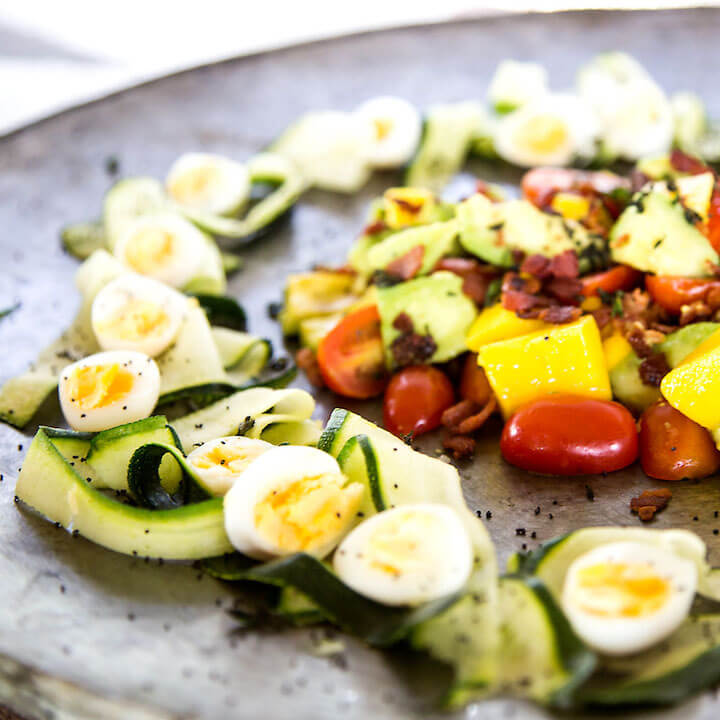 Food is an integral part of your safari with us. We believe that the food has to match your colorful vibrant and exciting experience.  All our food is light, fresh, organic and locally sourced. Antonia Stogdale, trained as a chef at Leith's school of Food and Wine in London. Antonia and her team of cooks create a fusion of food from around the globe. It is a combination of Mediterranean, Middle eastern, Swahili, Pan Asian and Moroccan.
Our food is very healthy and we are happy to cater for all dietary requirements from gluten-free to vegan. Fresh fruits, vegetable and salads feature greatly on our menu as well as organic meats and cheeses, and freshly baked breads and pastries. We aim to please the crowd by creating sumptuous meals out the finest local ingredients.
We also carry a large selection of fine wines, beer, spirits , sodas, soft drinks, freshly made juices, coffee, tea, herbal teas, and mineral water are provided in camp.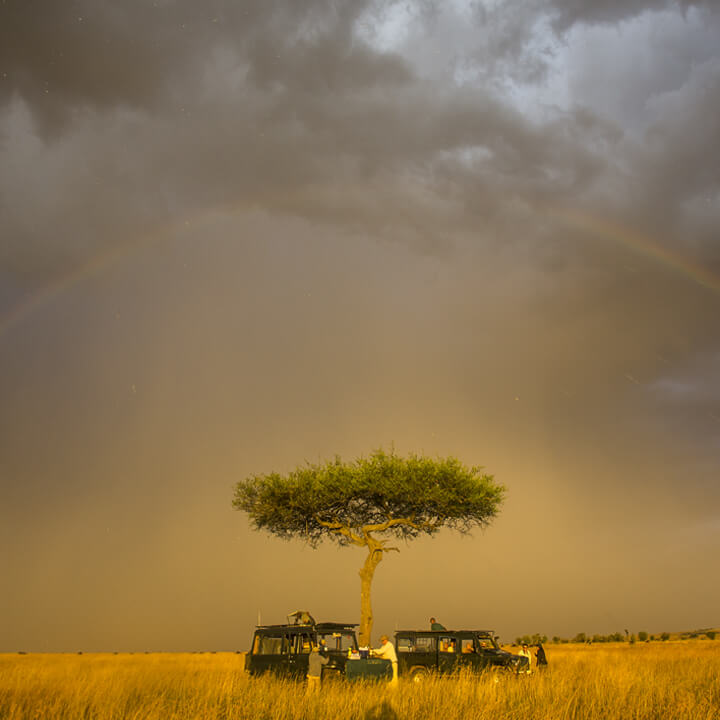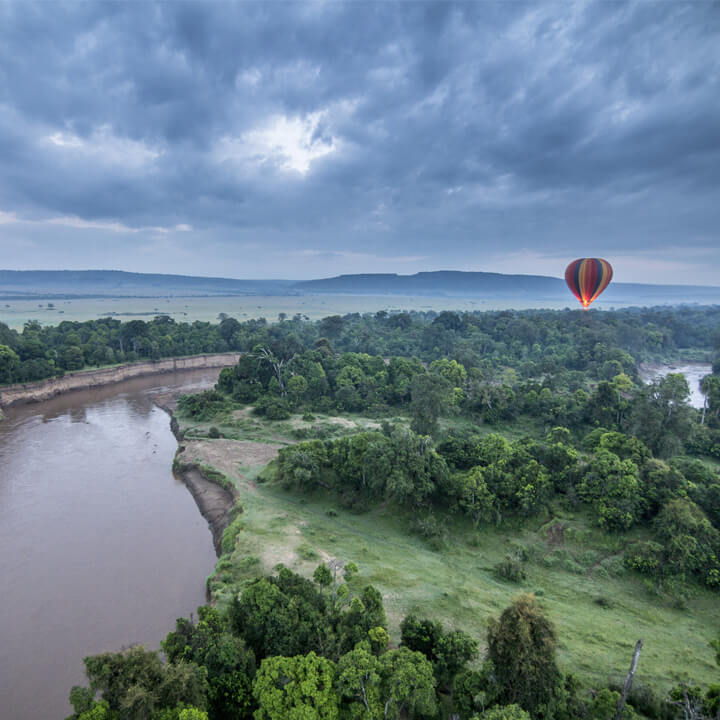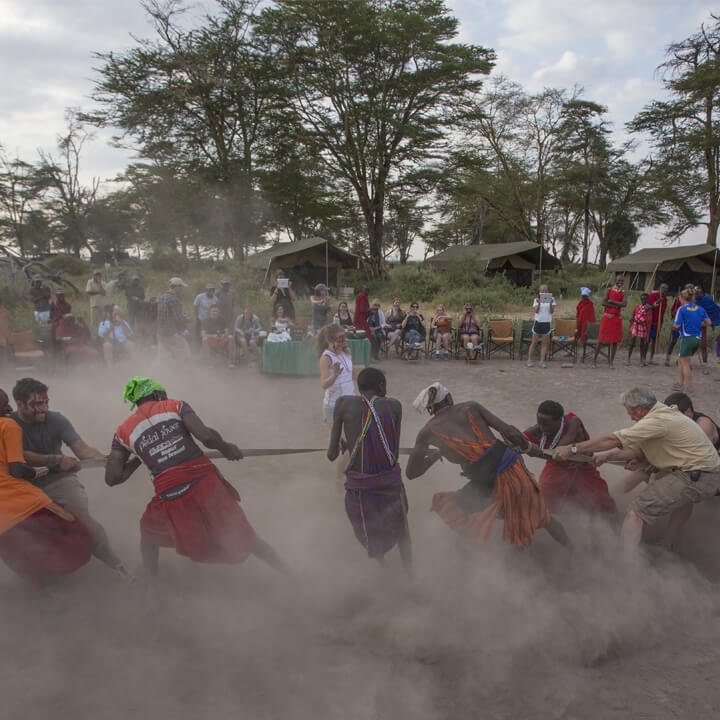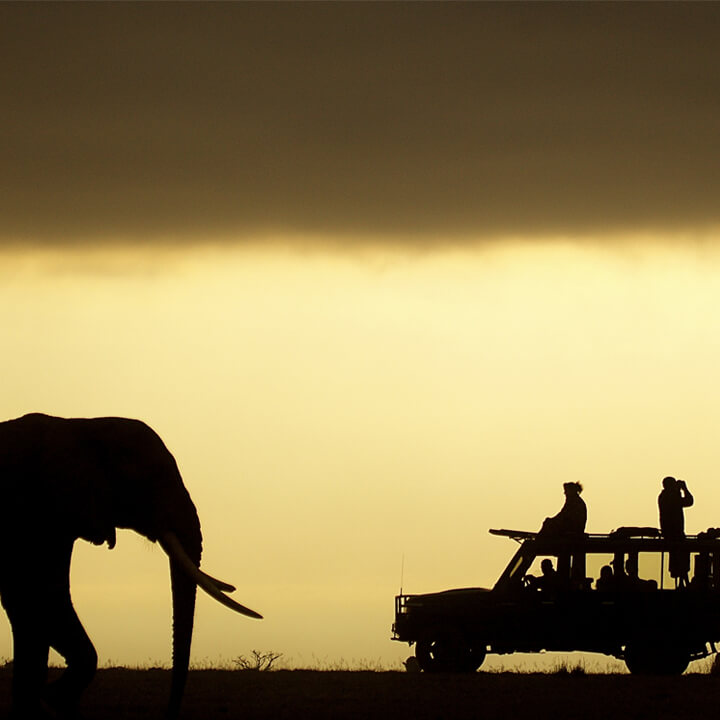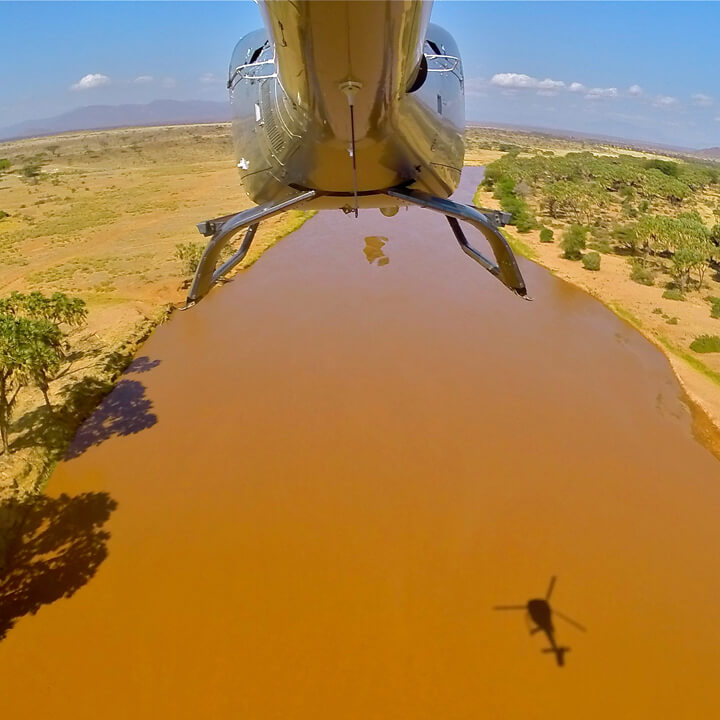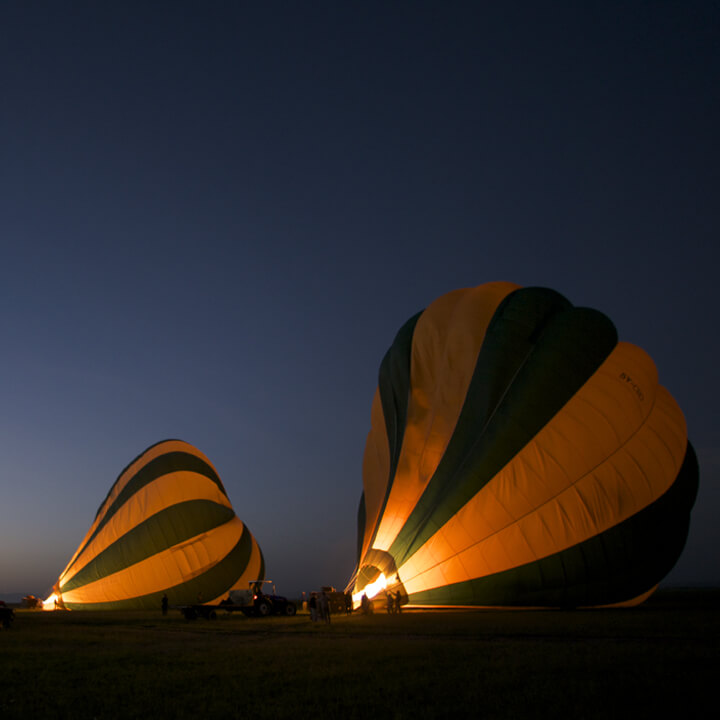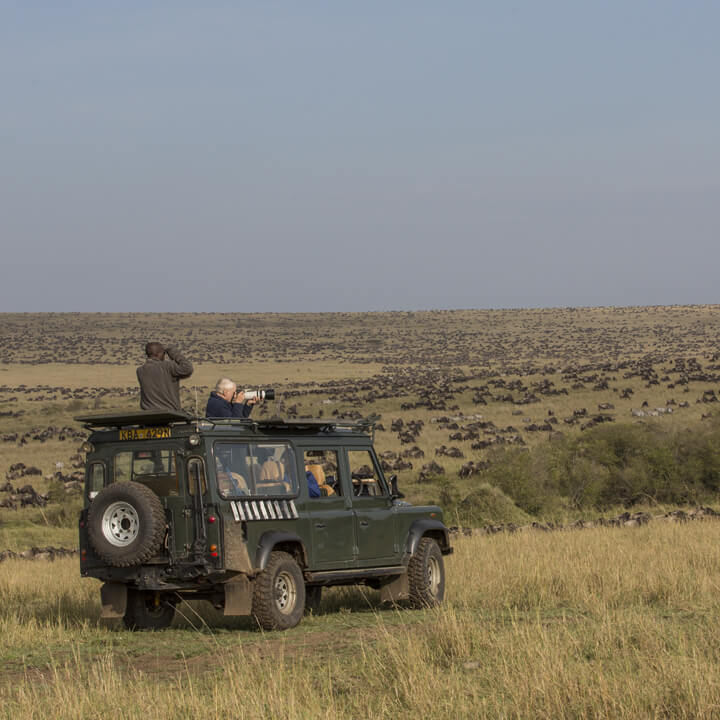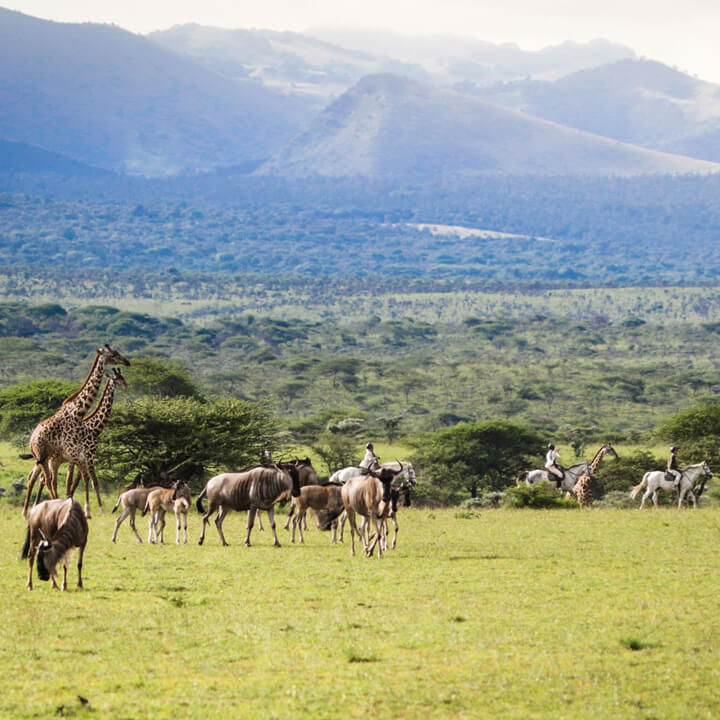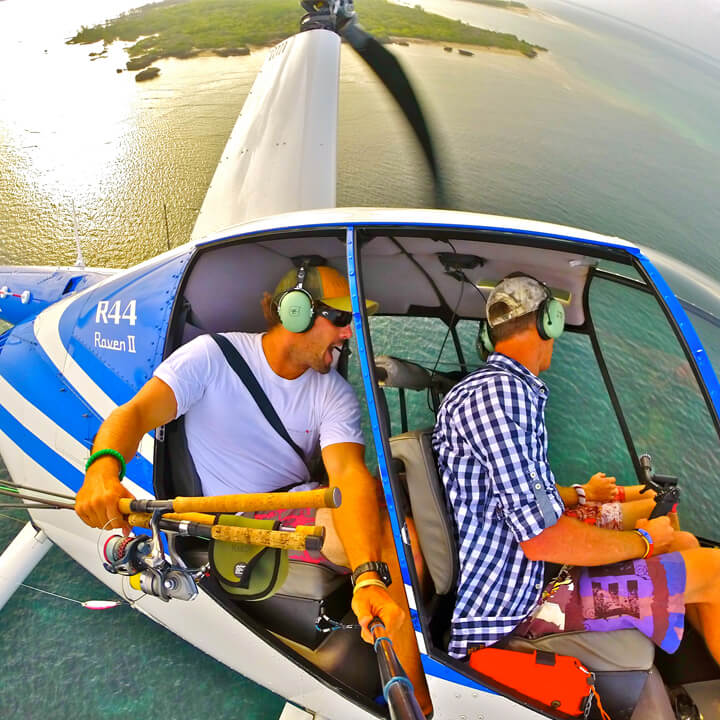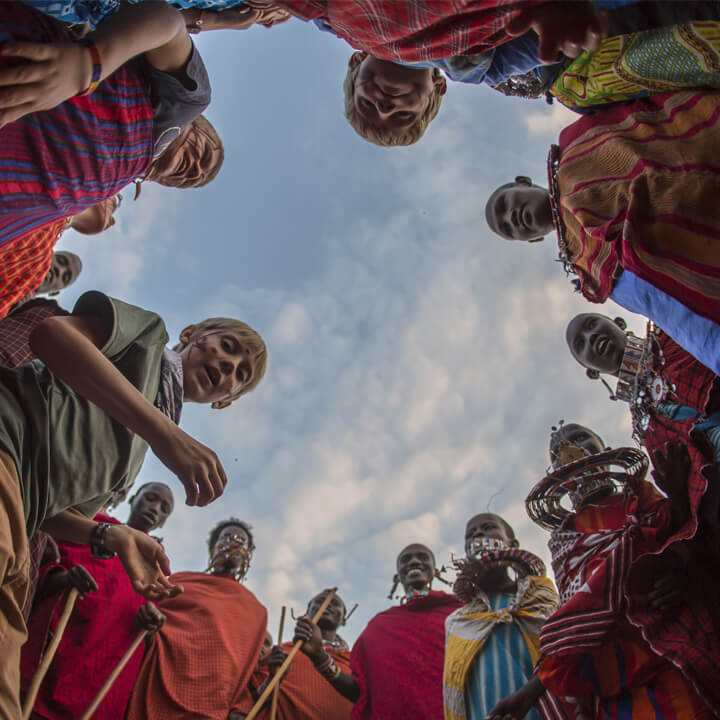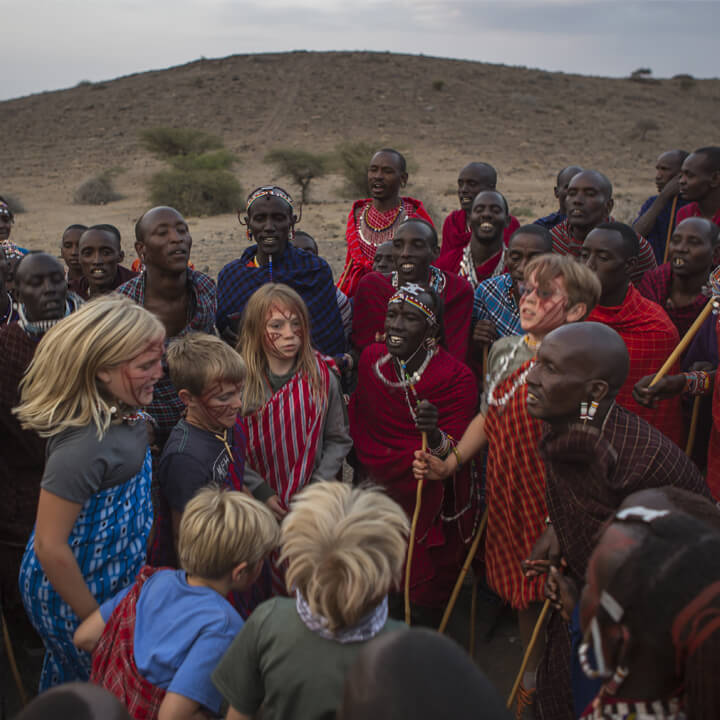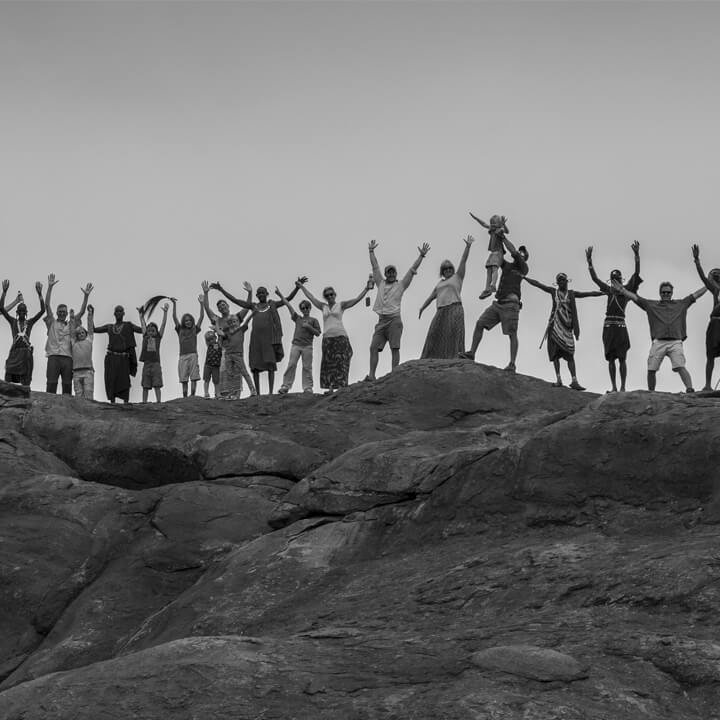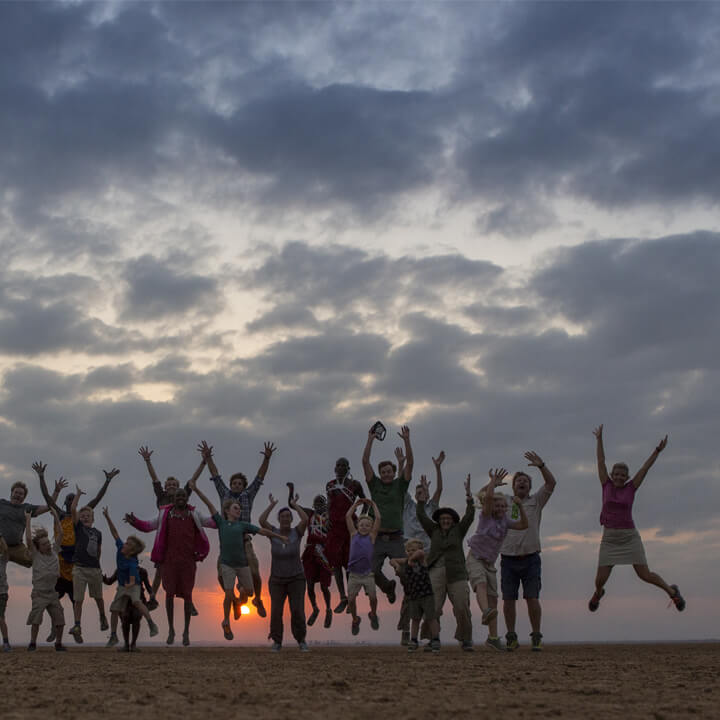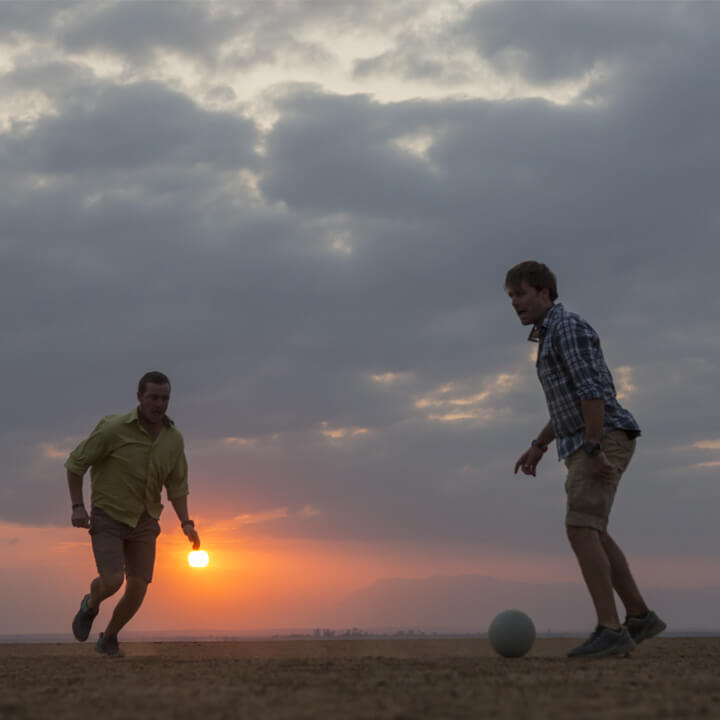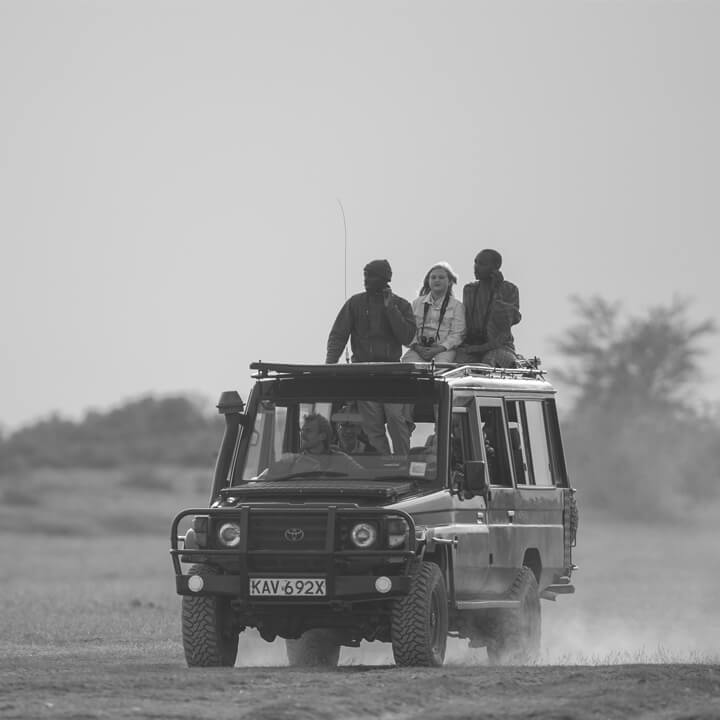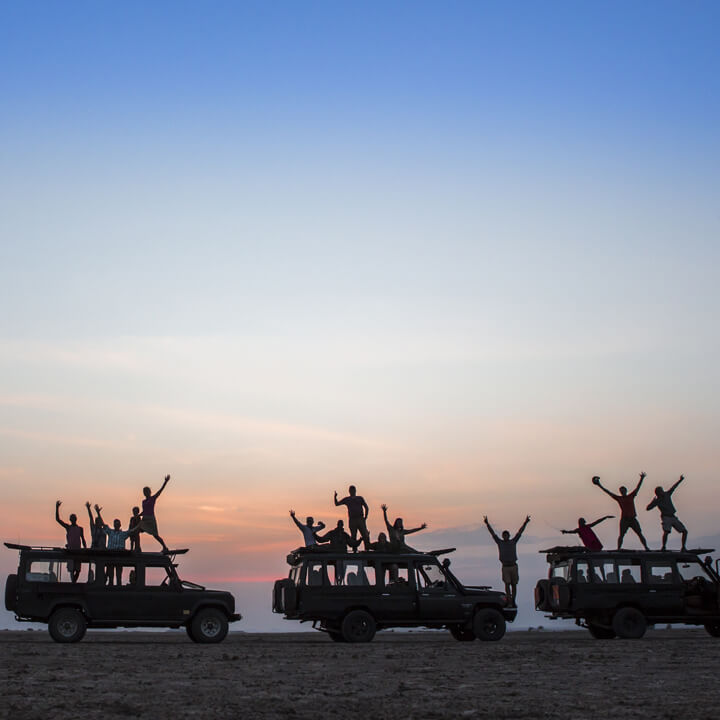 Most guests come to Africa to commune with nature: with the awe-inspiring elephants and rhinos that roam the great plains, the fearsome lions and leopards, the primeval savannas where man first walked the Earth. The surest and safest way to see these sights is on a game drive in a modern safari vehicle. However, there are a number of other activities and pastimes that make up a classic Ker & Downey safari – and many of these offer diverse new perspectives on the wild.
Camping on private ranches and community trust lands offers a rare opportunity to immerse yourself in the world of our ancestors, tracking large mammals on foot or riding a horse among thousand-strong herds of game. K&D also has close ties with several specialised camel operators, who offer uniquely elemental encounters with Africa's northern deserts – with optional nights sleeping under the stars.
Our links with the best air charter and helicopter companies allow us to incorporate any number of active – or relaxing – activities in a safari itinerary. Among the many options available are:
Immersive cultural tours with Samburu and Maasai guides
Fly fishing for trout in Kenya's highland rivers and streams
Tag-and-release fishing for marlin, sailfish and swordfish
Helicopter safaris to remote lakes, mountains, fossil sites
Night game drives in search of rare nocturnal creatures
Joining wildlife researchers in vital conservation studies
High-altitude hiking on Mounts Kenya and Kilimanjaro
Hang-gliding, paragliding or gliding in the Great Rift Valley
Early morning hot air balloon rides over the Maasai Mara
Adventurous walking safaris and fly-camping in deep bush