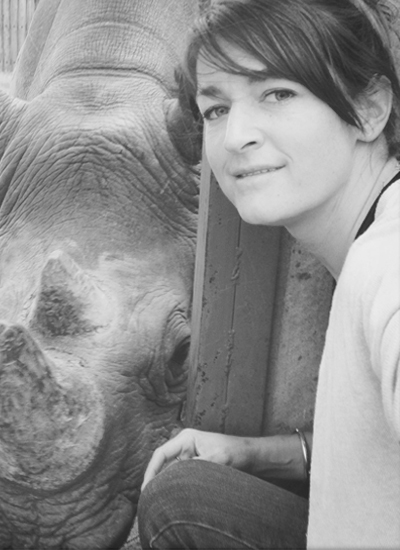 Jules Binks - Safari Specialist
Born and raised in Kenya, safaris are at the heart and soul of her family.  Jules is what one might call a "safari baby"....  Her parents met on safari and her father is a well known private guide, also a partner shareholder in Ker & Downey safaris, and has been leading safaris throughout Africa for nearly half a century.
Her parents passion for Africa has ingrained itself into the core of her soul.  Now based in the USA Jules loves nothing more than planning epic adventures for our clients to all corners of the continent so that she can share her passion and love for her home with them.   Jules has been privileged to encounter some of the most outstanding experiences in Africa including witnessing countless wildebeest migrations across the Serengeti and Masaai Mara, walking with chimpanzees on the shores of Lake Tanganika, trekking to see the gorillas in the Virunga Mountains, and swimming with Elephants in the Okavango Delta and whale sharks in the Indian Ocean; memories that are priceless - but there are few places that she feels happier than with camera in hand sitting on the roof of her father's Land Cruiser scanning the savannah for the next action packed photo opportunity.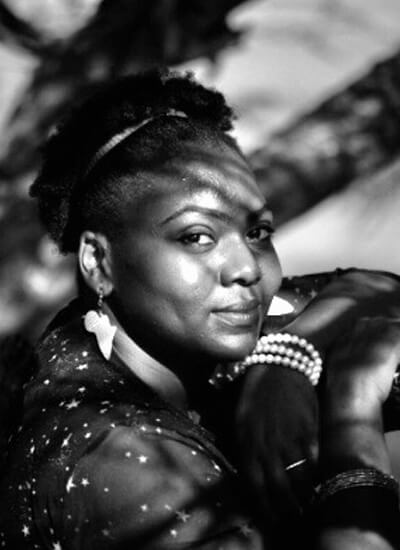 Edna Ratemo - Operations
Edna was born and brought up in Nakuru Town. She was lucky to grow up in a beautiful rural area that had close access to the Menengai Crater which has one of the biggest calderas in the Great Rift Valley, and the beautiful Lake Nakuru which is famous for attracting a vast number of flamingos. This helped nurture her love and respect for nature and animals in general, seeing her take part in wildlife club conservation excursions in her formative years to later on dedicating her Master's degree thesis to the Role of Media Diplomacy in Promoting Tourism in Kenya.
She, however, hasn't always worked in the area of Tourism. Prior to joining the Africa Born team, Edna had worked in banking and print media in areas of Sales, Marketing and Client Relations. She has also always had a knack for Music and Theatre that she indulges to date, a passion that has seen her share a stage with legendary international acts such as Kool and the Gang and UB40.
Edna has been a part of Africa Born Team for six years with her role steadily growing to accommodate Operations, Administration and Human Resource. She works behind the scenes to help in the smooth running of all the moving parts that a safari has to make it a success.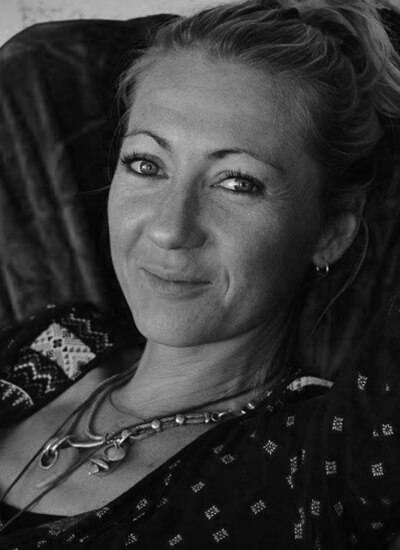 Antonia Stogdale - Chef
Antonia was born and grew up in England but is of Kenyan ancestry. Family holidays were spent on safari in Kenya. A competent horsewoman Antonia was fortunate to have an incredible experience helping out with the horse riding safaris on the acclaimed Borana ranch, it was here that she realised she was most at home.
As well as graduating with a BA in English literature, Antonia also trained as a chef with the renowned Leith's School of Food and Wine where she discovered a passion for cooking. Her innate flair stems from her mother, a successful restauranteur and chef.
With a thirst for adventure and hunger for the vast expanses of Africa, Antonia moved to Kenya in 2007 where she started a community conservation project running her own camp Tassia Lodge in partnership with the Maasai community in Northern Kenya.
It was at Tassia that Antonia put her professional training to good use, teaching the local Maasai how to create a sumptuous colourful fusion of food in the Bush. While running the Lodge, Antonia wrote a cookery book based on the recipes she had created incorporating the vision of community conservation. Tastes of Tassia was published in 2011.
At the same time, Antonia also founded Antassia, a grassroots initiative which harnesses the traditional beading and jewellery making skills of the Maasai women, thereby creating a sustainable source of income for them and their families.
The woman's group has flourished and is now a successful design project creating beaded handbags and empowering over 100 women through employment.
In 2018, Antonia started her cookery school in the Bush. Antonia's Kitchen is situated at her home on the slopes of Mount Kenya and offers a variety of cookery courses catering for safari chefs, home cooks and youngsters on Gap year's.

When she is not running cookery courses or designing beaded items with the Maasai, she can be found with her husband, Sam, and daughter Aliya taking guests on safari with Africa Born all around Kenya and other parts of East Africa.  Antonia is the genus behind the incredible meals and menu planning that goes on with all Africa Born's private mobile safaris.