Sam & Paolo's top safari trends for 2023
2023 is a big year for Africa travel and there's much to update you on. Safari bookings are up, which is excellent news for the industry, our national parks and conservancies and, of course, their incredible wildlife.
While we do like to squirrel ourselves away in the bush for a fair chunk of the year, we're not total hermits and try to keep plugged into what's hot on the travel scene!
Be it amazing new itineraries to new destinations, new frontier conservancies opening up to tourism or new conservation initiatives doing amazing work in the areas we visit, we've got our finger on the pulse. So, gazing into our crystal ball, here are our top trends for 2023…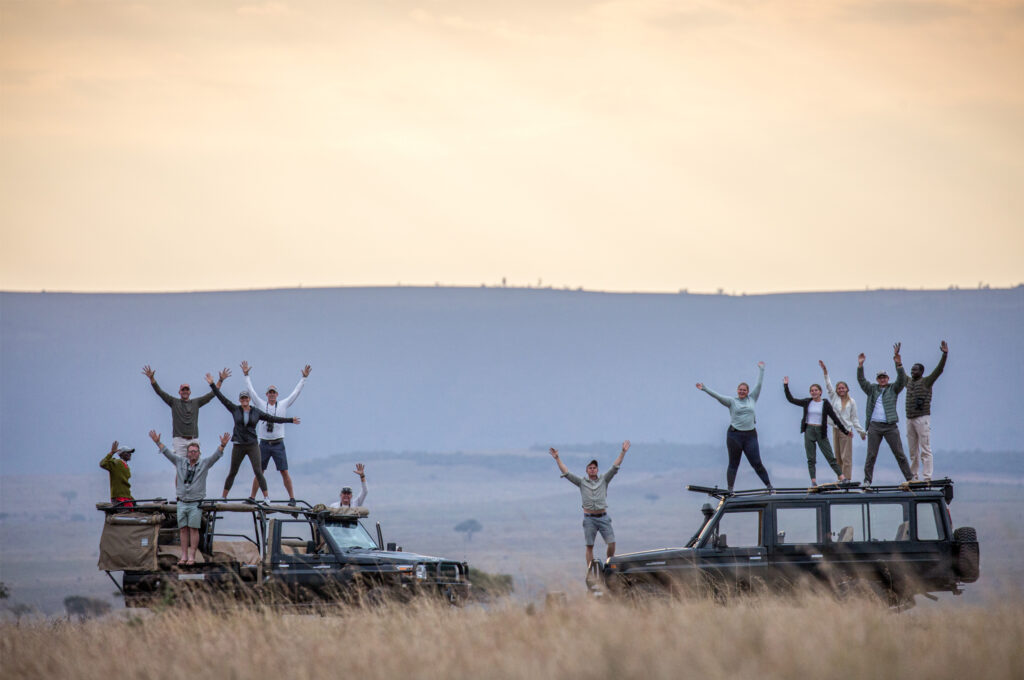 This is the year to linger longer
2023 is all about travelling further for longer - bucket list trips that reunite families and reignite friendships. We love guiding safaris for large multi-gen groups of families and friends who come together from across the world for a mind-blowing couple of weeks on safari. And when you have that little bit longer to linger, we can really get off the beaten track, slow things down and make the most of life in the bush.
Some choose to spend time with the local community or pitch in with nearby conservation efforts. Others spend hours following a particular pride or herd or head out on foot, two wheels or horseback.
Nostalgia is big in 2023: revisit the places you love
We've all tried it - booking the exact same spot in the hope that you'll have the exact same holiday. Easy mistake to make. There's an art to finding familiarity and we love the challenge of pulling together unforgettable itineraries for our repeat guests. Our brilliant team works hard to organise trips that include a few old family favourites alongside plenty of fun, fresh ideas. Although every journey is unique, you'll find consistency in our epic experiences, locations and exceptional hospitality.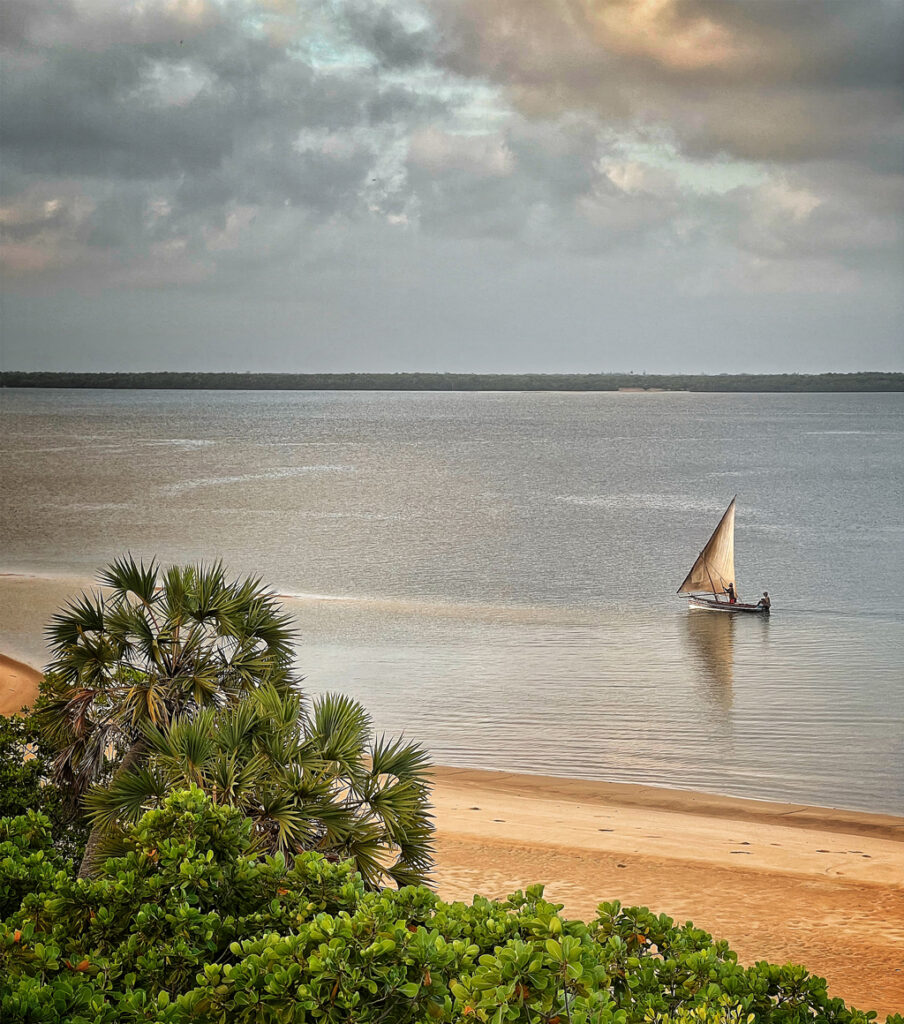 Take Lamu, for example - a favourite among guests. This beautiful UNESCO-protected coastal town in Northern Kenya is the oldest and best-preserved Swahili settlement in East Africa: why not revisit but up the ante a little and try our brand new kite surfing safari with your very own helicopter to take to remote kiting spots?
Consult the experts
The uncertainty of recent years has understandably made us all a bit weary about booking big trips: the logistics, the cost, the fact it's been so long your passport may have expired! 2023 is all about absolute peace of mind from the experts.
Epic safari adventures are inherently complex and time-consuming. Just ask Andrew, who spends hours and hours crafting the perfect personalised itineraries for our guests! By consulting the Africa Born experts, we can help create seamless, stress-free safaris of a lifetime.
When we're not guiding guests, we spend every possible minute checking out new destinations and scoping out new routes that knit perfectly together in our bespoke itineraries. We pore over the flight schedules and get granular about our ground movements so that we can whip up some fantastic new adventures.
This year we're launching new coastal explorations to the Seychelles and Madagascar and new itineraries in Zambia and Namibia. Meanwhile, our friends at Tropic Air - the pros behind our private plane and helicopter charters - have just set up shop in Arusha, Tanzania, so we'll be dreaming up some new itineraries there soon. And let's not forget destinations such as Gabon, CAR and Chad - virtually unexplored and perfect for the intrepid traveller! We've some fantastic partner guides and specialists on the ground if you're looking for an adventure to the heart of Africa.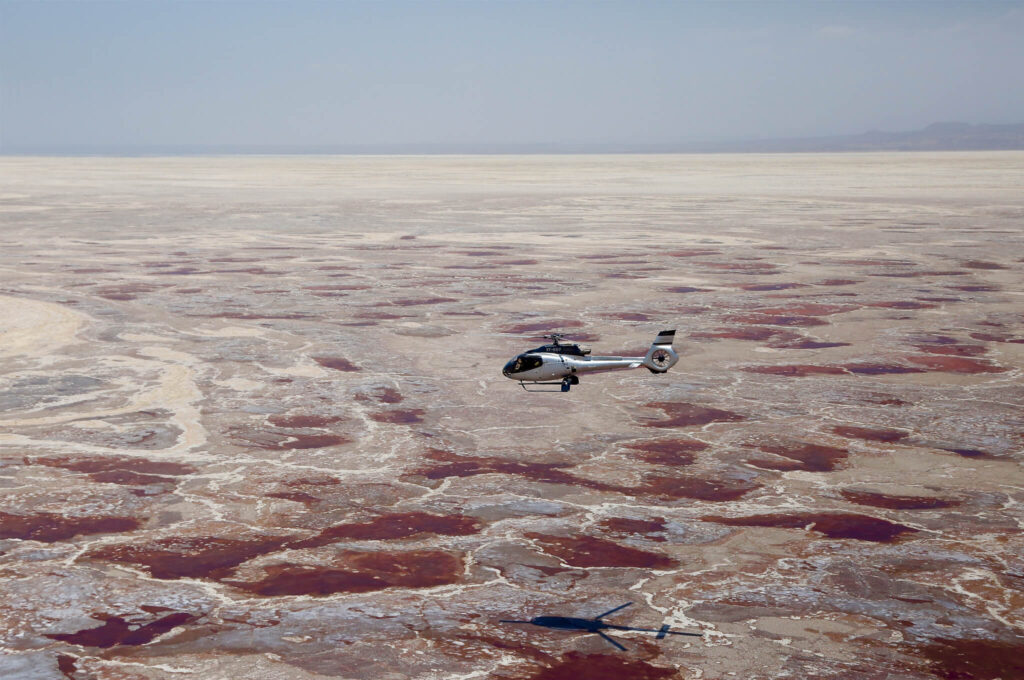 Up the feel-good vibes
Feeling like you need a bit of a brain reboot, a change of scene to perk you up? It turns out that dopamine travel is a 'thing' in 2023 and nothing sparks this feel-good hormone like a week on safari.
Adventures don't get much bolder and brighter than an African safari. We've everything from adrenaline-fuelled itineraries on quad bikes and aboard hot air balloons and helicopters; to Indian Ocean fishing, kite-surfing and sailing trips; to high-altitude hiking on Mount Kenya and fly-camping in Okavango or South Laanga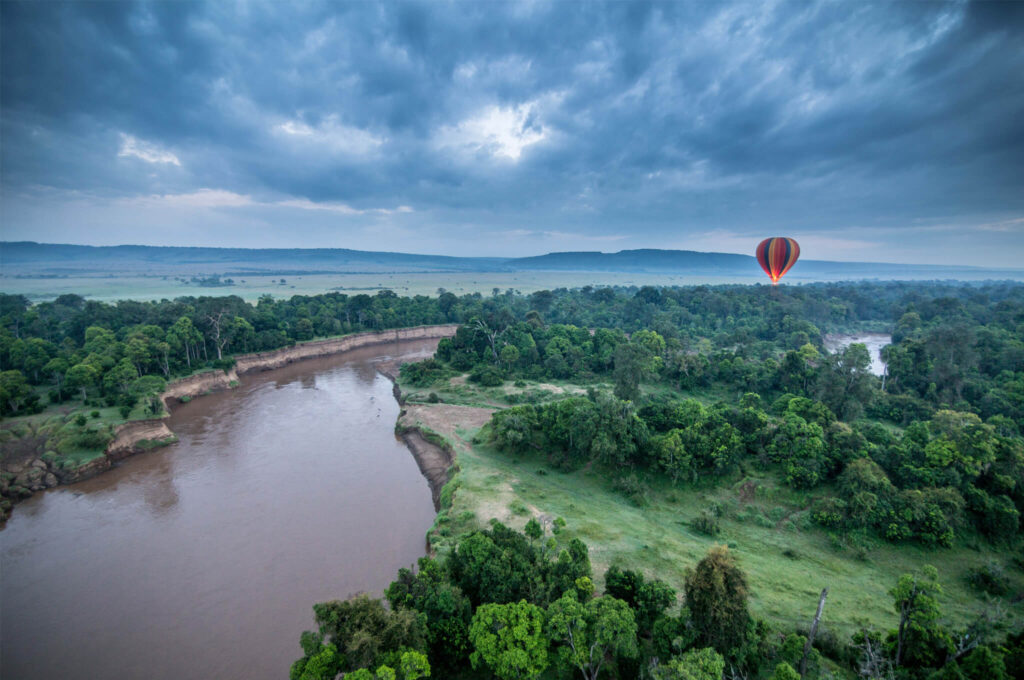 Travel consciously
Travel with a conscience has always been our mantra at Africa Born: meaningful trips that are off-the-beaten-track, culturally connected and don't have a whopping ecological footprint. 2023 is for taking the path less travelled and we'd love to show you some of our favourite hidden spots.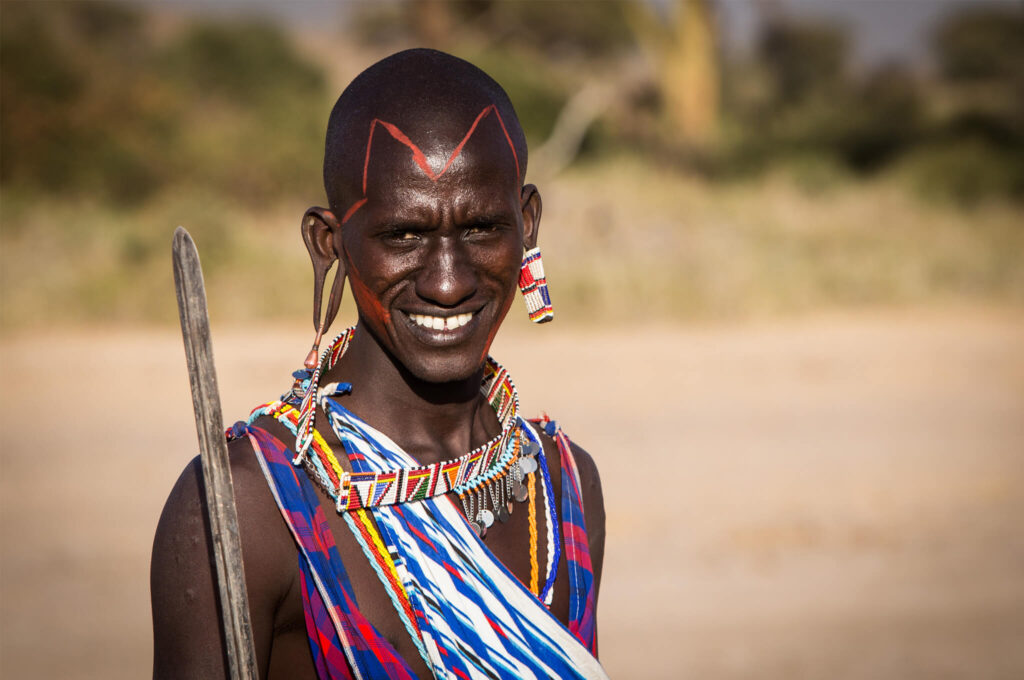 Our three new Kenyan mobile camp locations in Lolldaiga Hills, Meru National Park and Solio Conservancy are wild and remote. In staying here, you'll play a part in the conservation efforts through conservation fees. When on a safari with us, we will only book destinations and properties that positively impact the communities and conservation areas where they are located.

And there you have it: our top safari trends. You heard it here first! Put our trending tips to the test and get in touch.

Feeling inspired?
Why don't you have a look at our Destinations,
or contact us to find out more about our Safari Styles?